Welcome to Phrame Application Framework Project Homepage
We've only just set ourselves up so please excuse the complete lack of content... we will be with you shortly.
What is Phrame?
Phrame is a web development platform for PHP based on the design of Jakarta Struts. Phrame provides your basic Model-View-Controller architecture, and also takes a step further adding standard components such as HashMap?, ArrayList?, Stack, ListIterator?, Object and more... [njentit]All of this functionality was designed to be as easy as possible to use by developers and designers.
Phrame encourages application architectures based on the "Model2" approach, a variation of the classic Model-View-Controller (MVC) design paradigm. Phrame provides its own Controller component and integrates with other technologies to provide the Model and the View. For the Model, Phrame can interact with any standard data access technology, including Pear DB/DataObjects?, and ADODB. For the View, Phrame works well with PHP, Smarty Templates, XSLT, Flash MX, and other presentation systems.
Phrame provides an extensible development environment for your application, based on published standards and proven design patterns. Phrame was originally sponsored by the Software Development department of Texas Tech University and is released under the LGPL.
Read about PhrameHistory?.
Logo/CSS Theme Needed
Think you're a slick webdesigner with l33t skillz? Well we need a logo (the current one was hacked up in literally 2 minutes) and a nice minimal CSS theme for the project web. Send stuff in...
Documentation
The beginning of bringing in the old SourceForge project docs...
This website is powered by Trac
Trac is a minimalistic approach to web-based management of software projects. Its goal is to simplify effective tracking and handling of software issues, enhancements and overall progress.
All aspects of Trac have been designed with the single goal to help developers write great software while staying out of the way and imposing as little as possible on a team's established process and culture.
As all Wiki pages, this page is editable, this means that you can modify the contents of this page simply by using your web-browser. Simply click on the "Edit this page" link at the bottom of the page. WikiFormatting will give you a detailed description of available Wiki formatting commands.
TracGuide is a good place to start.
Starting Points
For a complete list of local wiki pages, see TitleIndex.
---
Latest News
Malware and viruses on websites are a currency of the day. With increasing frequency sites infected with malicious code are. Most infections sometimes cause loss of web positioning, blocking in browsers, loss of reputation against different ISPs email (Hotmail, Gmail, etc.) and above all time while we deal with the situation.
These are just some of the effects that can be generated as a result of having malware on our website. So today we will share with you 7 steps or practices to prevent virus infections and malware on websites.
7 steps to prevent malware and viruses on your websites
There are many factors that can trigger an infection. In fact long ago we published a post that dealt in abasic way when we show up blocked by Google to level browsers:  Google malicious site blocking me: what do I do?
Today we will try to explore the main reasons to take preventive action to avoid infections.
1) Strong Passwords:  although we repeat since we can remember, ignore users to use strong passwords and in some cases are infections prior to cracking weak passwords. A strong password must be 8 characters minimum, and include uppercase, lowercase, numbers and symbols. This rule is very important to prevent malware and applies to all types of area that requires a user name and password, whether email, cPanel, FTP, access to a website, WordPress, etc.
2) Scan local network and PCs: make frequent scans the network and PCs from where they are kept and connect to the websites it is essential. Often local networks are infected with viruses, Trojans, etc. and these websites are automatically uploaded while the user works with not very secure protocols such as FTP for example. To prevent malware on your web recalls also prevent your computer and local network.
3) Pirated software: the previous point also occurs very often if pirated software is used, cracked by any third party that injects malicious code into the software in addition to free him and make "free" information from the PC, connections and uses They are made. Sometimes it is better to pay a few dollars for a good software, legitimate, incurring unnecessary risks.
4) writeable: if you need to write to a file or directory through a script with permissions using 755 should be enough, should not be used permissions 777. In Infranetworking in all our plans Shared Hosting (Virtual, multidomain, WordPress, Joomla), and 99% of Dedicated Servers and Cloud VPS run suPHP , a technology that allows safe use permits (755), if you are our customer using 755 should be sufficient to write PHP without violating your site.
5) Update software:  to prevent malware should keep CMS (Joomla, WordPress, Drupal, etc.) updated, as well as their plugins / components and themes. To better exemplify: 90% of infections are caused by WordPress running very old versions of this popular content management. With Joomla happens almost equal, it is absolutely necessary to keep them always updated, not just the software itself, but also all plugins and themes.
6) Using Antivirus: Locally, they must use a good antivirus and / or security suite that includes full anti spyware, keyloggers, malware, etc. In Windows you can use Karspersky, Symantec and AVG antivirus on Mac you have Avira, AVG or MacKeeper. And if you run Linux there are options like ClamAV, CXS or Maldetect.
7) Operating system: another measure to prevent malware is to avoid using Windows locally. Today at desktop level remains the most vulnerable to attacks, partly as designed, and partly operating system because it has a large market share, and it is logical that one of the preferred platforms to deliver all types of virus and malware.
If you can switch to Linux, where you will have a much safer, better platform but another alternative would be to use Mac, which has a base of Unix and also makes it less prone to viruses and malware compared to Windows.
What do I do if my site is infected?
1)  In case of being infected by malware or viruses, they can use these tools to get more information on infection:
UnmaskParasites
VirusTotal
Sucuri
Online Link Scan
You should inspect the files and see the same code. If your site run WordPress plugins there are several that can help you:
Sucuri WordPress Security
Anti-Malware and Brute-Force Security by ELI
Note: If you have a plan or Cloud Shared Hosting / Dedicated with contracted Administration can scan the code of your website for malware or viruses, our technicians will help instantly.
2) After cleaning the site ideally StopBadware ask Google or do a site review to avoid any blocking in browsers, here is more information:
https://support.google.com/webmasters/answer/168328?hl=es
https://support.google.com/webmasters/answer/2600725?hl=en
https://www.stopbadware.org/request-review
conclusion
As we could see, malware infections and viruses on websites can have terrible consequences for the SEO, user experience and potential customers. Updating the software and use correct permissions are the main weapons to combat the virus, although infections infected local networks and weak passwords are another common cause.
Follow these 7 steps to prevent malware and viruses and we are sure you'll have a much more secure and reliable web, for the eyes of Uncle Google, and for your audience.
It was at the disposal of the National Administration of Medicines, Food and Medical Technology (ANMAT). They considered that the efficacy and safety of the object as a substitute for quitting was not scientifically proven, nor its exact chemical composition is known.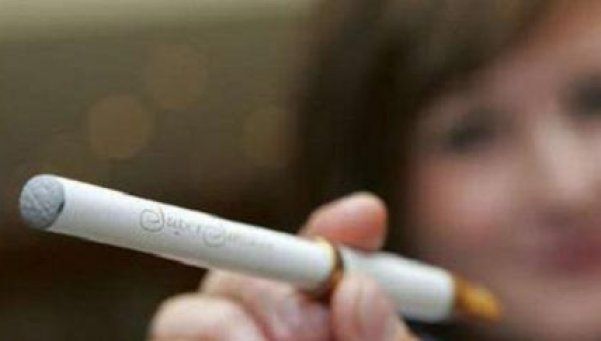 Web sites touting the sale of "best electronic cigarette in the UK" as a substitute for snuff consumption were discharged for disposal of the National Administration of Medicines, Food and Medical Technology (ANMAT).
The decision of the agency under the Ministry of Health of the Nation was after considering that the efficacy and safety of "electronic cigarette" as a substitute for quitting was not scientifically proven, nor its exact chemical composition is known.
"The public are reminded to not be acquired or used such devices and may be denounced illegitimate internet sales and misleading advertising of health products" , the Ministry of Health said in a statement.
The complaint of the ANMAT to deregister the websites was to the Directorate of Internet Domain Registries, and covered the www.fumarelectronico.com.ar pages, www.ecigarrillo.com.ar and www.argentinagreensmoke.com. ar, as officially it reported.
They were discharged after negotiations, concretized through the Program Monitoring and Control of Advertising and Promotion ANMAT.
For a website development  effectively and short – term companies can resort to SEO (Search Engine optmization).These companies have not only the right people for the job, but has the tools and techniques needed to achieve development websites so will yield positive results.
These companies provide a full service search engine marketing, site optimization and web positioning .
These companies are dedicated to finding advertisers, advise, create ads for the Internet. So these consultants develop Internet marketing plans evaluating what are the best strategies for website development .
These companies seo for website development will stop in the analysis of factors that make the internal structure of the page, namely:
– Contents: having good content is crucial. They must be clear and simple. Include keywords that refer to our site. The keywords are critical in any developing websites because of them it depends on the success of indexing by search engines.
– Design: must be dynamic and attractive. A little striking design and having a complicated navigation users will only wear other pages abandoning ours. The Internet audience is very demanding we offer interesting pages.
– Use web technologies that are compatible with search engine technologies for proper indexing.
– Getting quality links is very important to increase search engine positions. So link page related orderly and clearly increase our web traffic.
The need for development of websites arises following the advance of new technologies, and because companies failed to see the benefits flinging online marketing when promoting products and services.
Some of the benefits are:
– Internet marketing allows users to have information about the product very easily and on time.
– Internet marketing has the advantage of offering much cheaper than traditional advertising media options.
– The online marketing crosses all borders and reaches around the world.
– It allows us to perform an analysis of market and constantly adjust marketing strategies according to the needs of users.
– Internet is an interactive medium, and that's an advantage for internet marketing. It is allowing us to meet this need of users at different times and adapt to it.
– Increase traffic to our website and that the possibility of winning potential customers and improve our profitability.
For all these advantages is as important task that meets business seo when performing website development.
You can easily find all these below movies on putlocker
1. Pirates of Silicon Valley (Pirates of Silicon Valley – 1999): Based on the "Fire in the Valley: The formation of the personal computer" book. This film, directed by Martyn Burke, portrays the story of how computer companies Apple and Microsoft were created, focusing on the characters of Steve Jobs (Noah Wyle) and Bill Gates (Anthony Michael Hall) and exploring their rivalry in the development of the personal computer.
2. War Games (War Games – 1983): Film science fiction thriller directed by John Badham. David Lightman (Matthew Broderick) is a young hacker who accidentally accesses WOPR, a military supercomputer programmed US to predict possible outcomes of nuclear war. Believing that it is a computer game, Lightman run the simulation of nuclear war, creating a national scare that starts World War III.
3. Matrix (The Matrix – 1999): The first film of the trilogy " The Matrix , " directed by the Wachowski Brothers. Thomas Anderson (Keanu Reeves), a brilliant programmer important software company and hacker alias Neo. By knowing Morpheus (Lawrence Fishburne) and his team, it reveals the true reality: a world dominated by machines that enslave humanity to use our bodies as a source of energy.
4. eXistenZ (eXistenZ – 1999): science fiction film directed by Canadian David Cronenberg and starring Jennifer Jason Leigh and Jude Law. The film presents a future with virtual reality video game which is accessed by "bio-ports" which are inserted into the spines of the players as if it were an umbilical cord. The story focuses on testing new video game Alegra Geller (Jennifer Jason Leigh), eXistenZ, which prevents users to distinguish the boundaries between reality and fantasy.
5. Ghost in the Shell ( Kôkaku kidôtai – 1995): Japanese animated film directed by Masamune Shirow, Motomo featuring Kusanagi, cyborg that has replaced much of your body and brain with technological parts. This cyborg solves crimes with computer – based and is in charge of covert operations "Section 9", whichspecializes in technological crimes.
6. Hackers (Hackers – 1995): American thriller directed by Iain Softley. Dade Murphy (Jonny Lee Miller) is arrested by the Secret Service of the United States for provoking the fall of 1507 systems on Wall Street in 1988, so it is forbidden totouch a single computer or phone until you turn 18. Years later, he and his new friends, Kate Libby (Angelina Jolie), Ramόn Sánchez (Renoly Santiago) and Emmanuel Goldstein (Matthew Lillard), they discover a plot to unleash a dangerous computer virus and peer into the adventure, They becoming pursued by FBI officials and other network security programmer named Eugene Belford (Fisher Stevens), whose alias is the Scourge.
7. Nothing is what it seems (23-1998):  German Film Hans-Christian Schmid based on the true story of the hacker Karl Koch (August Diehl), who in 1980 Germany, at the height of the Cold War, inspired by the fictional character Hagbard Celine (from Robert Anton Wilson and Robert Shea), begins to investigate the origins of political and economic power and discover clues that make you believe in a worldwide conspiracy.
8. The Social Network (The social network – 2010): Film David Fincher who narrates the story of how Mark Zuckerberg (Jesse Eisenberg) creates the popular social network "Facebook" and is sued later by two brothers who claimed he them he stole the idea and co – founder who later was thrown out of business.
9. The Triumph of the Nerds (The Triumph of the Nerds: The Rise of Accidental Empires – 1996): The documentary chronicles the rise of staff beginning with the 1970s with Altair 8800, Apple I, Apple II , and VisiCalc, until mid 90.
10. Home page (Home page – 1998): Documentary Doug Block, nominated forGrand Jury Prize at Sundance. It focuses on the lives of key figures in the blogosphere. Its protagonist, Justin Hall (Justin's Links from the Underground), considered the founding father of blogger phenomenon appears with just 15 years.
11. Code 2600 (Code 2600-2011): Documentary Jeremy Zerechak time documenting Info-Tech, exploring the impact that explores the impact this new connectivity has on our ability to remain human, personal privacy and security.
12. The Internet's Own Boy: The Story of Aaron Swartz (The Internet's Own Boy: The Story of Aaron Swartz – 2014): Documentary produced and directed by Brian Knappenberger describing the life of American computer programmer, writer, political organizer and activist Internet Aaron Swartz. The film is narrated by personalities Swartz's life, including his mother, sisters and girlfriends.
13. Within Google ( Inside Google): Documentary National Geographic in which the origins are presented, evolution and challenges of Google one of the most important companies in the era of the Internet and that more has influenced our lives.
14. We are legion: the story of hackers (We Are Legion: The Story of the Hacktivists – 2012): Documentary Brian Knappenberger describing the work and beliefs of the hacktivist collective "Anonymous".
15. The Pirate bay, away from keyboard (TPB AFK: The Pirate Bay Away From Keyboard – 2011): Documentary produced by Simon Klose, based on the lives of the three creators of The Pirate Bay, Peter Sunde, Fredrik Neij, and Gottfrid Svartholm. Filming began in the summer of 2008, some time after starting the trial against The Pirate Bay, and was completed on August 25, 2012.
16. Revolution OS (OS Revolution – 2011): Documentary JTS Moore history that traces GNU, Linux and the free software movement.
17. Indie Game (Indie Game – 2012): Documentary Lisanne Pajot and James Swirsky, describes the path of independent game developers, how they create their games and how to present them to the world.
18. Video Games: The Movie (Videogames: The movie – 2014): Documentary Jeremy Snead describing how they are made, marketed and consumed video games, looking at the history, art and culture through the eyes of game developers, publishers and consumers.
19. Hackers 2: Operation (Track Down – 2002): Directed by Joe Chappelle, revolves around computer adventures of Kevin Mitnick (Skeet Ulrich), one of the most famous hackers in the world. Kevin tries to hack into the security system invented by a government expert, Tsutomu Shimomura (Russell Wong).
20. Linux Code (Track Down – 2002): This documentary tells of the history of free software from the GNU / Linux project.
---